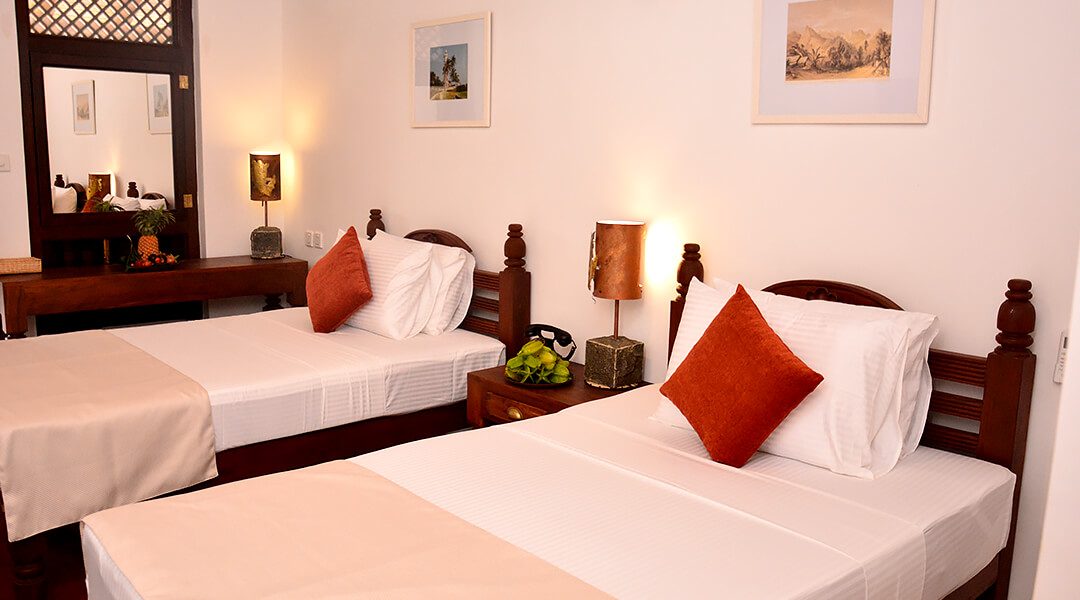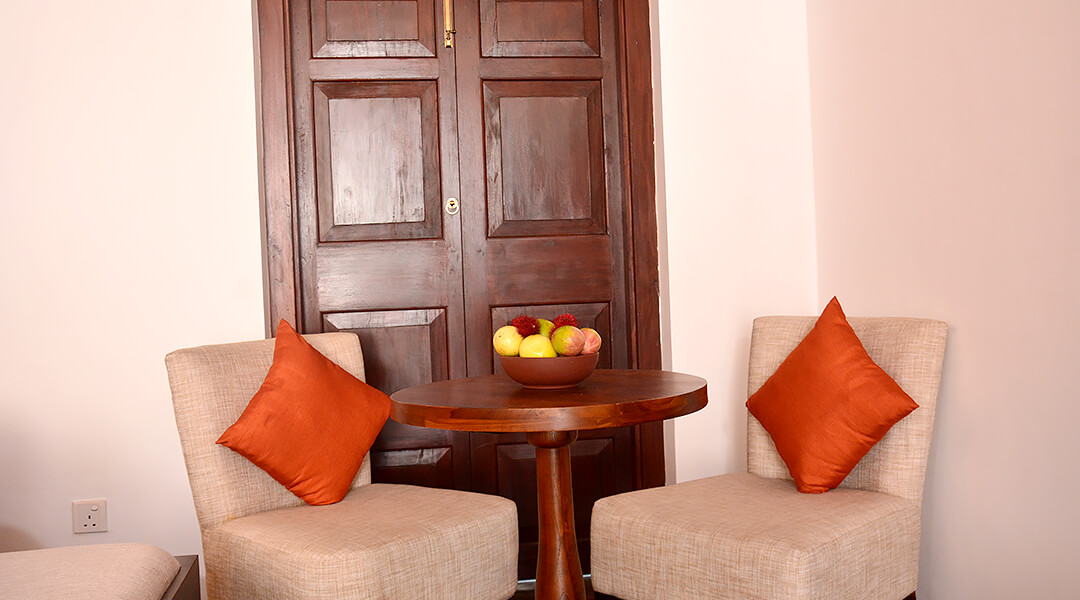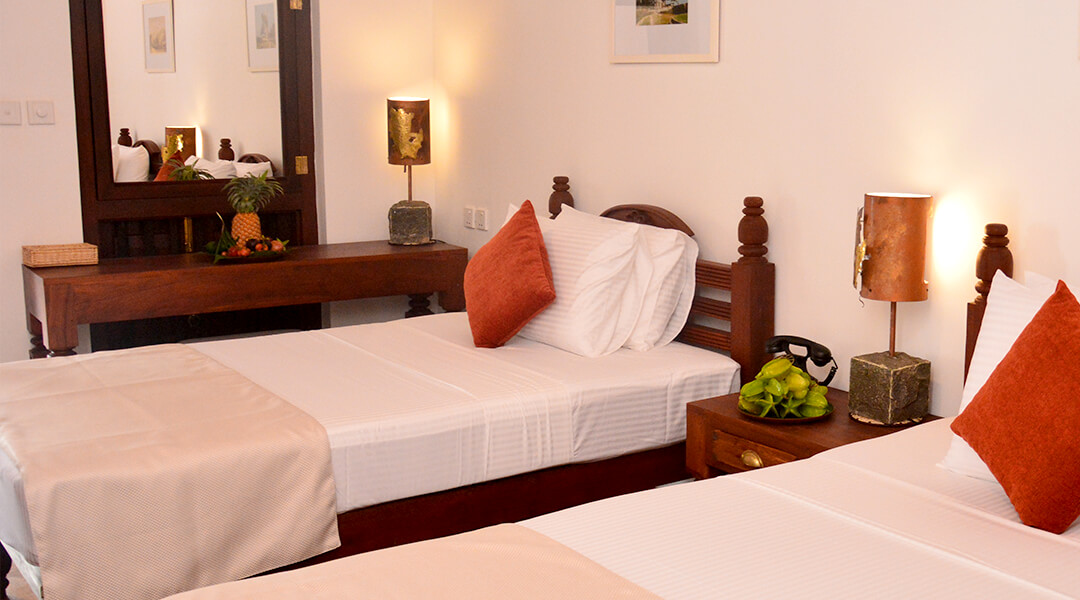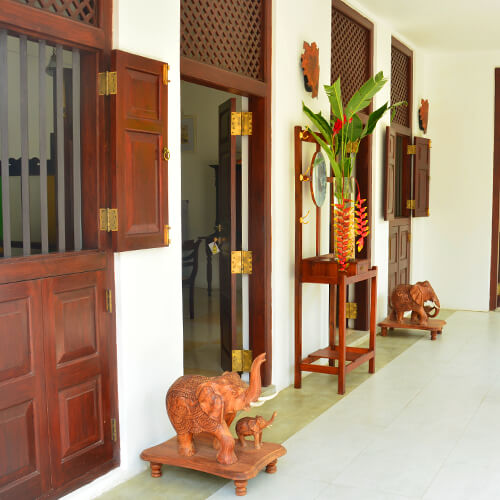 Deluxe Room
Spend your time in our deluxe room where you get all the luxurious amenities that is essential to spend a comfortable and hassle-free holiday.
Our deluxe room includes flat screen TV, free WiFi facility, and a wardrobe. We offer clean comfortable A/C & non A/C rooms with an attached bathroom with hot and cold water.
A minibar is there for you to enjoy a quality time alone or with friends while engrossing the beautiful sunset from your private balcony. Bedding can be arranged upto 3 on request.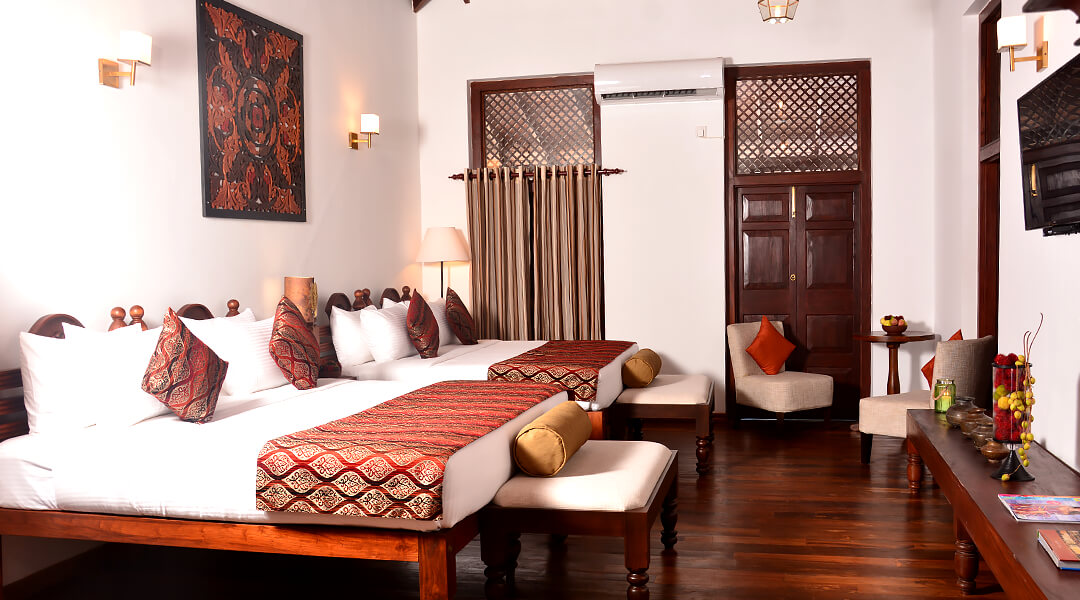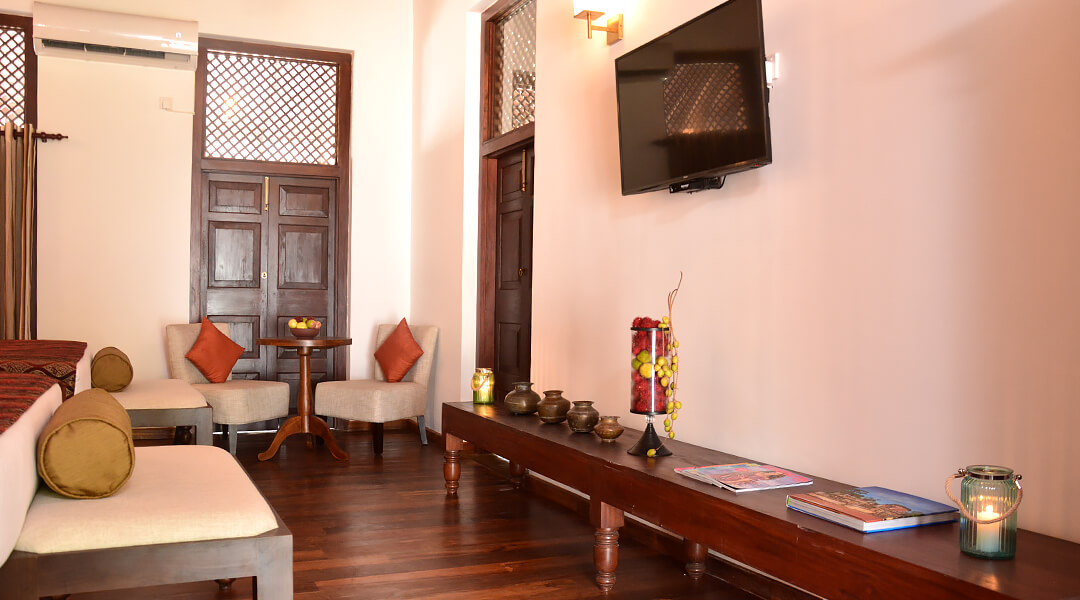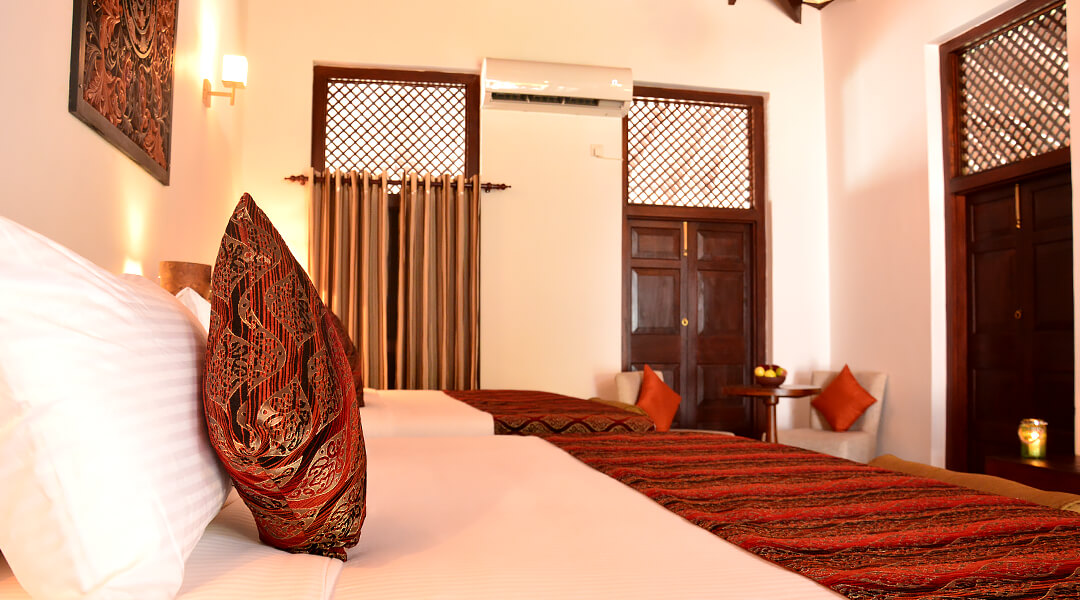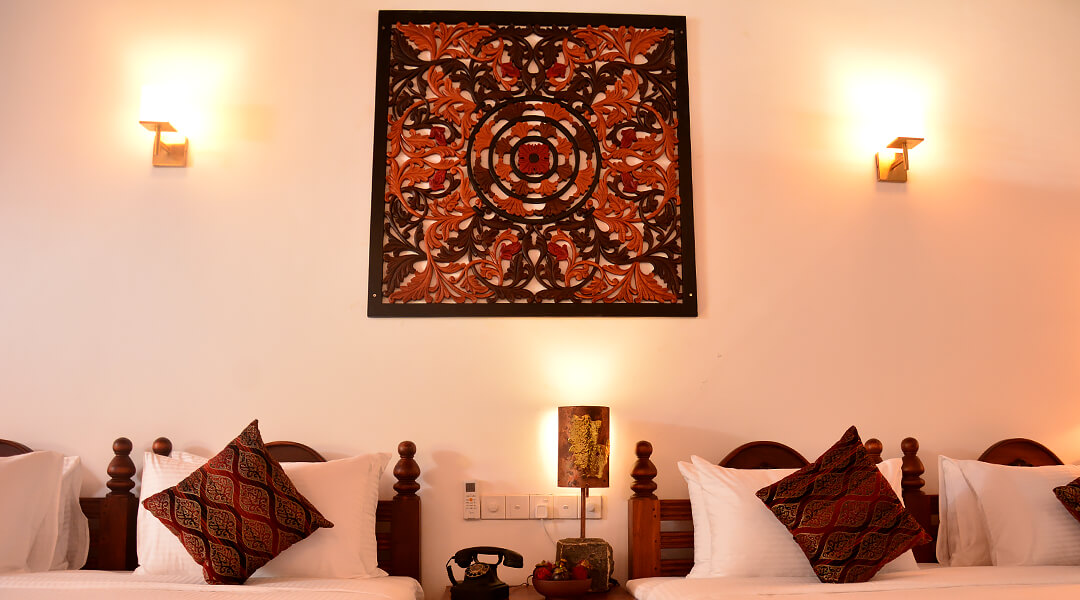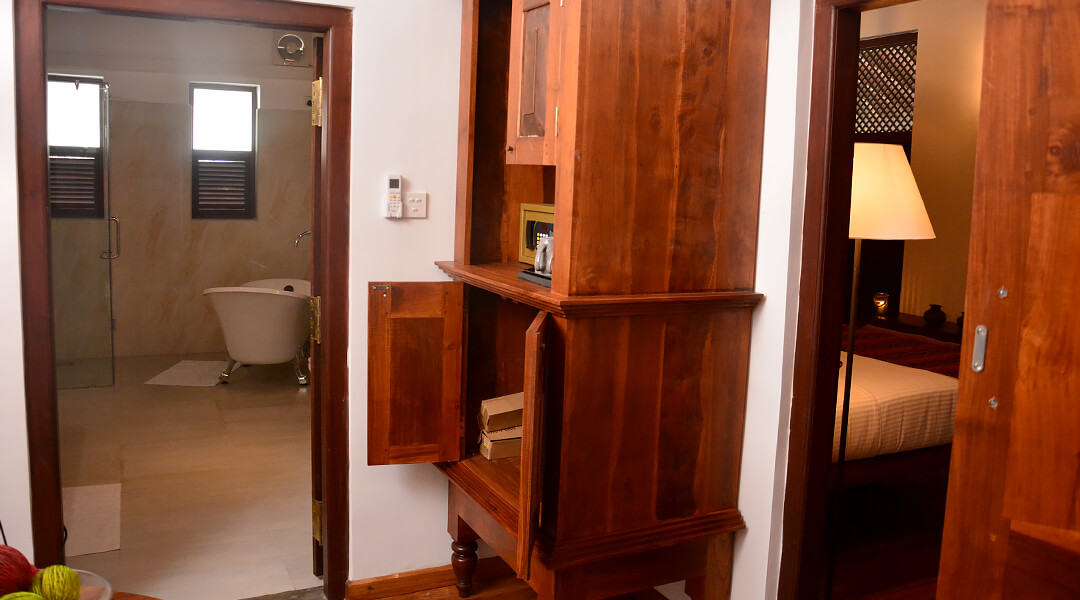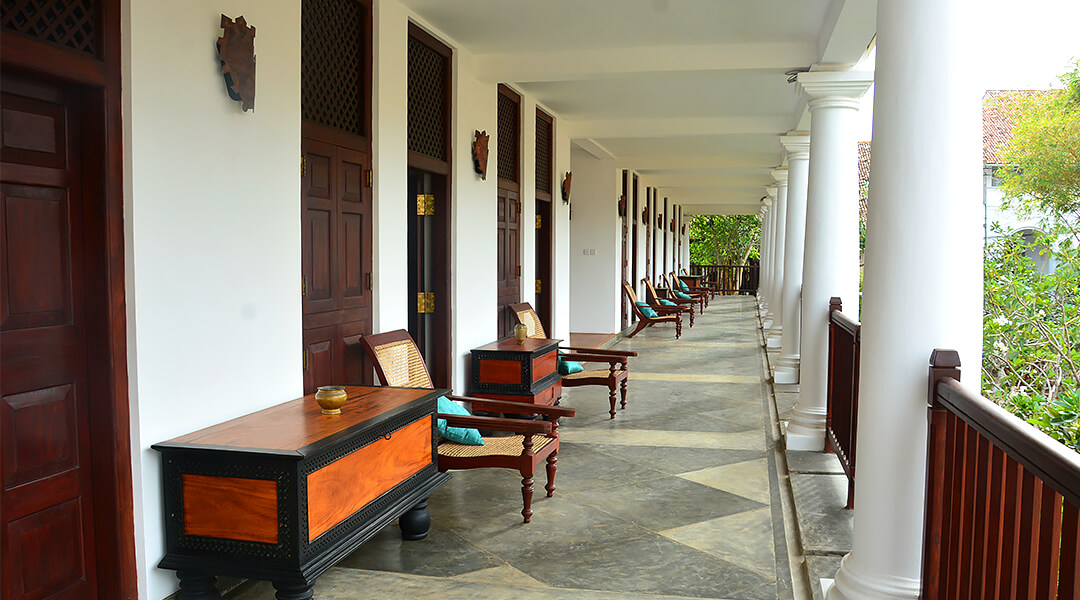 Suite (අගස්ති),(සෙරිනේඩ්)
The suites are decorated in tasteful colonial style with classic and modern furnishings to give more homely feeling to our guests. We have two types of room naming Agasthi (අගස්ති ) and Serenade (සෙරිනේඩ්).
Each room has a flat screen TV, free WiFi facility, wardrobe, a minibar are some of the few facilities. A/C or Non A/C rooms are available as per request.
Every room has a private sitting area which overlooks the ramparts and the Indian Ocean. Hot or cold water bathroom with a bathtub is available. Bedding can be arranged up to 4 people on request.
As a new facility, a Jacuzzi is about to introduce to the room to let our guest enjoy a quality time.