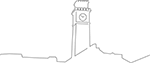 The heritage Galle Fort
Authentic Dutch world charm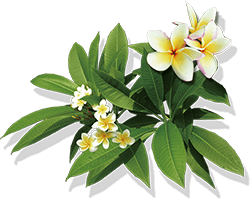 Welcome to
The Heritage Galle Fort
Situated in the heart of the city of Galle inside the historic Dutch Fort, The Heritage, over 300 years ago was originally a shop, named 'Kotuwa Kade', and was converted into the Castle in the Dutch Fort' by well-known Sri Lankan architect Vidyajothy Ashley De Vos.
Pampering Accommodation
Suites
The Heritage Galle Fort consists of elegantly decorated suites with luxuriously comfortable beds and spacious en-suite bathrooms with hot/cold water and all modern amenities. Bedding can be arranged up to 4 upon the customer requirement.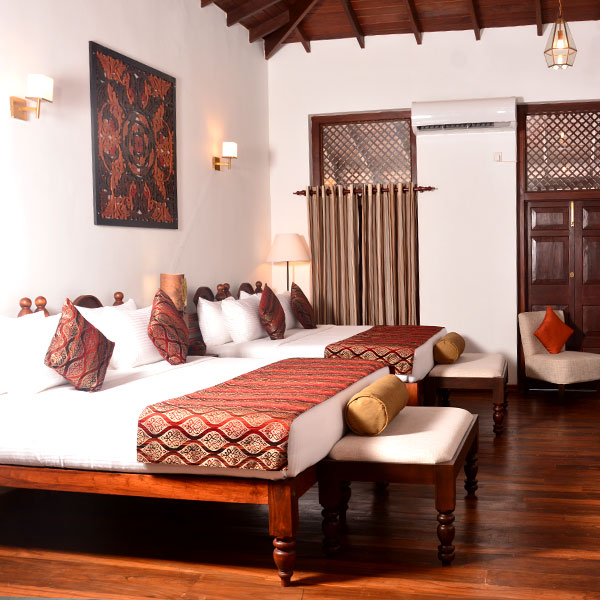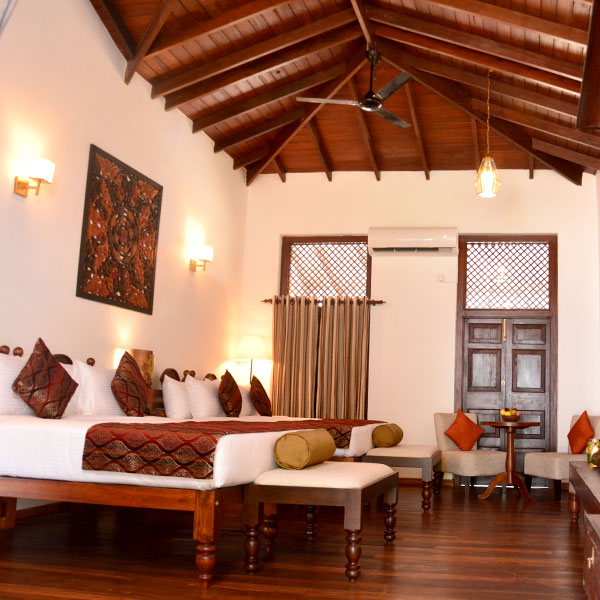 Deluxe
All the rooms are luxuriously furnished with king-sized beds dressed with AC or Non AC, a minibar, flat screen TV, a wardrobe and wifi facilities are provided. The ensuite bathrooms are stylish and have showers with hot and cold water.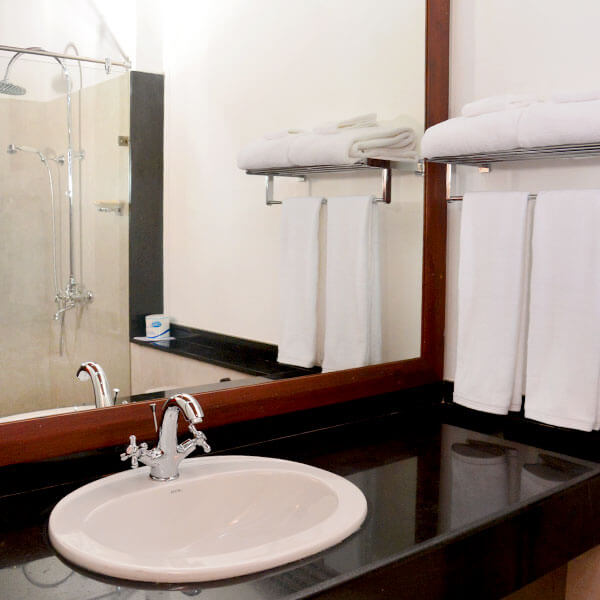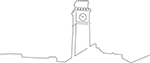 Fine Dining Experience
Enjoy an exquisite culinary experience in our restaurant. Dine at our restaurant during your sight-seeing visit at Galle Fort to get to know what real taste truly means at best prices.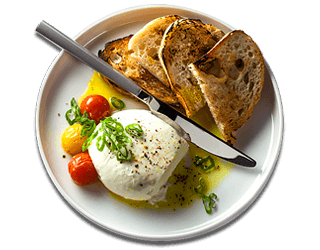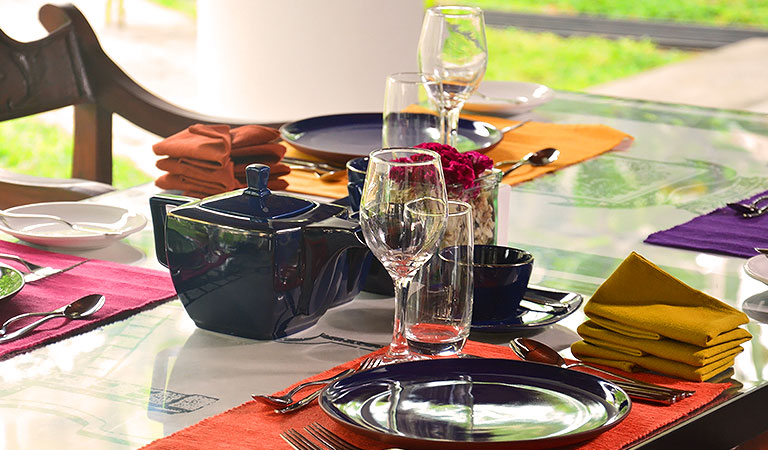 Why choose us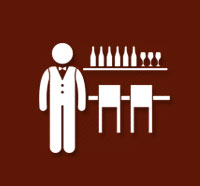 Culturally rich area for true explorers to explore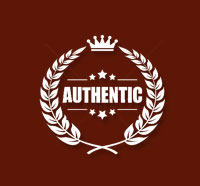 Offering a uniquely authentic experience for the best rate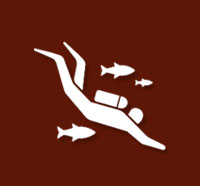 Many more fun-loving activities around the Galle city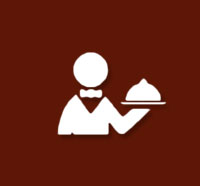 Delivering 100% flexible and personalized service
Passionate individuals with years of industry experience are ready to assist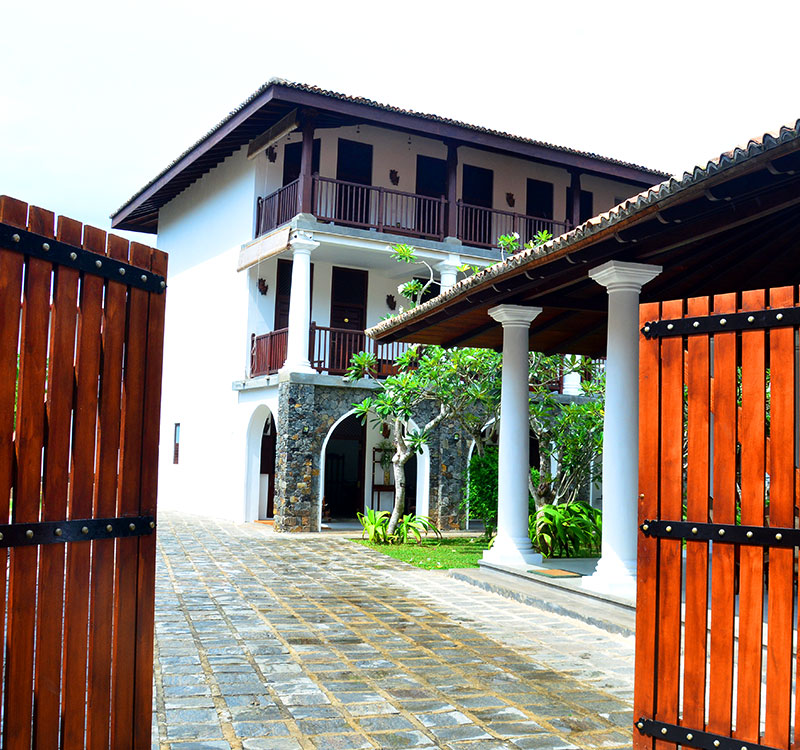 Our Unmatchable Services
The Heritage consists of 15 generously spaced, well-appointed bedrooms and 2 suites with Dutch Architectural values. This 2 stories hotel offers the disabled accessibility for any part of the hotel. The Heritage conveniently located on Church Street featuring comfortable ensuite rooms with open verandas and views of the rampart walls and the Indian Ocean. Offsite parking and onsite parking facilities are available and provided under pre-reservation. For the convenience of our valued customer, we accept both cards and cash payments. To offer more genuine experience we arrange tailor-made tour packages to let our loyal customers experience the true colours of Sri Lanka.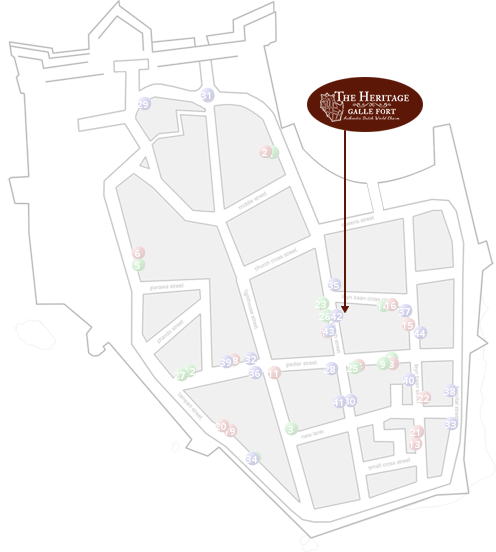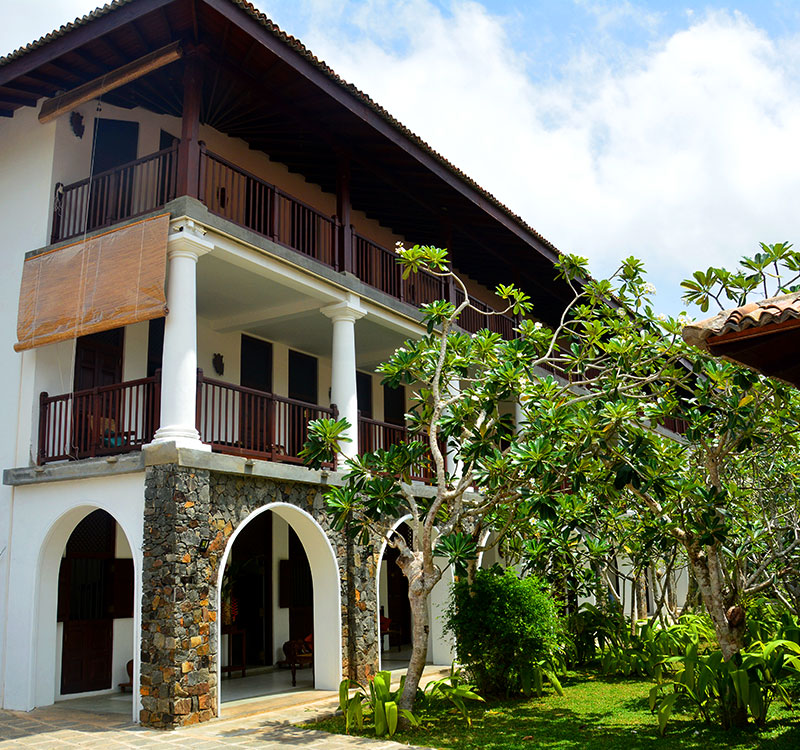 Galle city- A place like no other
The seaside town of Galle is 116 Km away from Colombo by road or rail, down the south coast of Sri Lanka. Both routes are picturesque, following the coastline closely for much of the way. A UNESCO World Heritage Site, this historic city is a delight to explore on foot, an endlessly exotic old trading port blessed with imposing Dutch-colonial buildings, ancient mosques and churches, grand mansions and museums. Galle Fort, in the bay of Galle on the southwest coast of Sri Lanka, was built in 1588 by the Portuguese, and then extensively fortified by the Dutch during the 17th century from 1649 onwards. However, the fort underwent extensive modifications in the 17th century by the Dutch, making it one of the most important archaeological, architectural and historic monuments to illustrate the European influence in South East Asia between the 16th and 19th centuries.